Publié le 15 Décembre 2014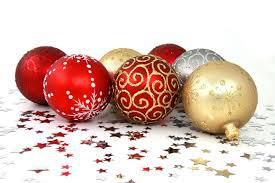 Christmas's coming soon, and for those who didn't have bought their gifts yet, we have the solution!
ZANO
What's this?
It's autonomous. It's intelligent. It swarms. It takes selfies??
ZANO is an ultra-portable, personal aerial photography and HD video capture platform, Small enough to fit in the palm of your hand and intelligent enough to fly all by itself! ZANO connects directly to your smart device (iOS or Android) via onboard WiFi and enables you to instantly begin capturing and sharing moments like never before.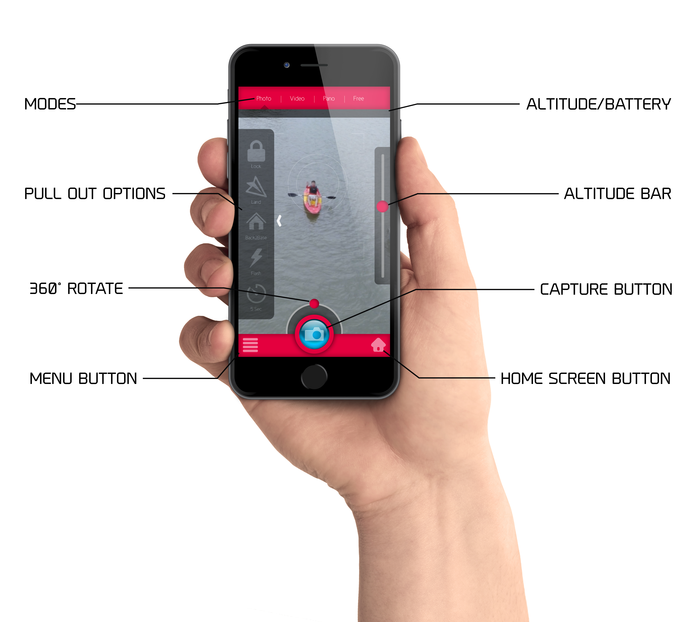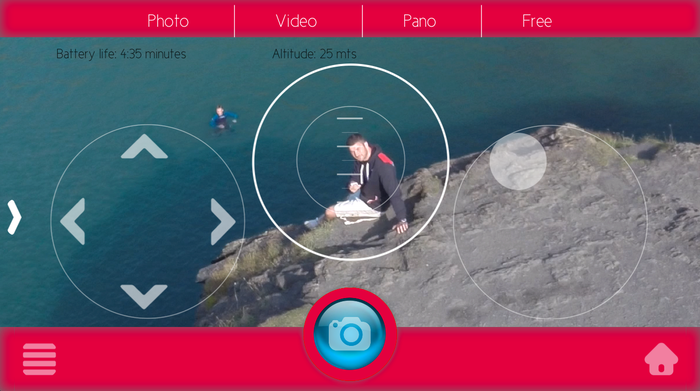 Right out of the box you can begin capturing and sharing stunning aerial photographs and videos, with absolutely no complex flight training required.
How did they come up with this idea?
Ivan Reedman began breaking ground on autonomous, intelligent, swarming Nano UAV's in 2010. Starting with a 240mm x 240mm UAV, Ivan and his team of highly skilled engineers and developers at Torquing Group worked tirelessly to continue to reduce the size of this UAV technology, without impacting on its capabilities. Initially targeting the defence, industrial and law enforcement markets, the idea for a consumer version of this Nano UAV technology was first raised in October 2013 at the weekly Torquing Group team meeting. The team felt they were finally ready for the challenge to get this technology out to the consumer and make aerial photography and video capture truly accessible to anyone with a smart device. ZANO was born and the race was on to get this sophisticated technology to market affordably.
What are the main key features?
Revolutionary Intelligent Flight and Autonomous Operation, complete with Obstacle Avoidance - Don't fly it. Task it!
Lightweight and Durable. Conveniently take ZANO with you wherever you may go.
Instant image and video sharing capability to social networks.
Digital Image Stabilisation - For clear and precise image and video capture.
Safe - Failsafe software features ensures ZANO will always return to your mobile device if it feels its strayed too far, is losing signal or is running low on battery. ZANO will never leave your line of sight!
Free Flight Mode - Have complete control of ZANO with on screen Joy-Sticks, while still capturing and sharing photos and videos.
Taking pictures, sharing moments, what else?
We've designed ZANO with all the hardware already built in, to allow for a multitude of additional capability to be added in the future (See stretch goals, some of these may be available upon Kickstarter launch!). So not only will you receive the world's most sophisticated nano aerial photography and video platform, you will also receive a product that will continuously evolve without the need to upgrade your hardware!
Additional features we will be developing include:
Tracking of a set target through image processing. ("Follow me" capability is available right away through ZANO's Virtual Tether operation.)
Facial recognition capability
360 and 180 degree Panoramics
Instant imaging editing suite (Image filters, adding text, audio, etc.)
Custom LED Pixel Art creation
Swarming capability! A user will be able to control multiple ZANO's from one device, this will enable photographs and video of the same event from Multiple Vantage Points.
The ZANO App will allow for "In-App" purchase of new and exciting functionality and capability for ZANO hardware, as we develop it. Eg. When we release an acrobatic capability for ZANO, this will be offered to you through the ZANO app as an "In-App" purchase.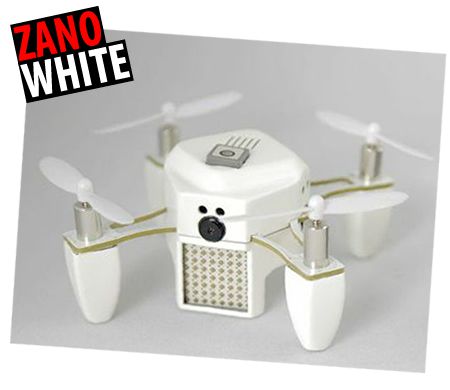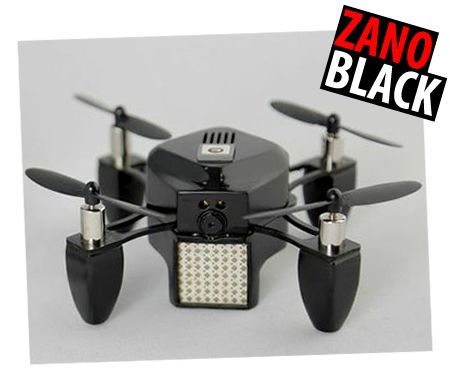 What's the price?
£125,000 - We make ZANO! The Autonomous and Intelligent Aerial Photography and Video Platform. Complete with Obstacle avoidance, Hold position, Follow-Me and Gesture based operation capabilities. Digital image stabilisation for clear and precise photos and video capture. Instant social networking uploads.
£250,000 - All of the above. Plus 360 degree and 180 degree aerial panoramic shots.
£750,000 - All of the above. Plus Track and Video Capture a target through image processing.
£1,000,000 - All of the above. Plus ZANO Image Editing suite. Add image filters, music, text, voice recordings to your ZANO images and videos! Also we create the Custom LED Pixel Art creation suite. We will also make the ZANO SDK available upon launch! We will also have MicroSD ready firmware! (The hardware will already be on board!)
£2,000,000 - We enable all of the above and Swarming capability! Control multiple ZANO's from the one device. Perfect for capturing moments from multiple vantage points!
The Last 8 Words
Sophisticated
Technology
Autonomous
Revolutionary
Technical
Original
Unlimited
Creative
High quality
Now you've got all the information, you're ready to purchase it and welcome your first nano drone.
Just so you know the delivery won't be available before June 2015 but for the the world's most sophisticated nano drone everyone can wait!!!